misses

♥ Joyce. 17. An aspiring ninja turtle and oon to be undergraduate who loves all sorts of things. Beauty, fashion, food, you name it. This is a blog filled with tips, guides, reviews and random knick knacks along the way! You have been warned!


Instagram
Archives
musings
Loves: friends and family, reading, music is my life, Korean dramas, mangas, beaches, Bloody Roar II (wtf?), Runescape, collaging, doodling, zeInternet, blogging and taking photos of my meals. Dislikes: Whatever shit that goes around Food: all things Japanese, Reese's Peanut Buttercups, Bounty Bar, cheesecakes, tomatoes, all things chicken, granola, cupcakes, yogurt and muffins.
Credits







disclaimer

Layout made by tkh.

All photos belong to me unless stated. Please don't copy my posts. That's just sad.


L'Apothiquaire Artisan Beauté
Sunday, 5 August 2012 @ 19:33



This is not a sponsor but a review - one's opinion that might not apply to all.


A place to be when you are feeling stressed, worn out or in a mood for a self pampering session. L'Apothiquaire is famous for its luxurious French products used in treatments. Ingredients are natural and organic, which guarantee the best nutrients to be absorbed by the skin. My mom and I visited the District 1 branch, whose treatments are limited to facials and massages.

District 3 branch is a bigger branch with fully equipped jacuzzis and bath tubs



This was the branch I visited.




Taking the first step into the spa, I was drawn by a citrus yet floral fragrance that lingers in the air. The walls and furniture are in shades of violet, a soothing color that pleases these pairs of tired eyes. You are prompted with a menu that lists the different types of treatments as well as a pair of white slippers when entering the spa room. My mom and I chose to do a Soin Radiance (First sign of Anti-aging) and Soin Transparency (Acne troubles/Adolescence skin) respectively.

The spa room comprised of two beds fully equipped with leg pillows and fresh towels, separated by a sliding wooden wall once there is a need of privacy. As awkward as it may seem, I have never been to a spa. Not quite if you are excluding a nail spa. So when they asked my to strip my shirt off I was like.....O__O. My reaction was pretty funny: "Do I have to take off my bra too?" BROUHAHA. #thisisthetruedefinitionofnolife


The facial, as far as I know of since my eyes were shut tight throughout, comprised of a toner, cleanser, oil extracts, a mask, anti-bacterial treatment, exfoliation, whiteheads & black heads extraction, sebum/excess oil suction, moisturizer - in no particular order. Some of the steps were repeated within the duration of 75 minutes. My skin was smoother, softer and well hydrated after the treatment. The products themselves smelled great too as they left long-lasting musky scents on the skin! However, L'Apothiquaire is a bit pricey so expect to pay more than usual. After all it is considered a high end spa located at the heart of Saigon's downtown.

Nevertheless, service was great. Hygiene and quality of the products were not matters of concern. So if you are around downtown, I do recommend paying a visit to this spot. A great place to heal your soul and physicality after spending much time in this hectic city.


L'Apothiquaire Artisan Beauté

100 Mac Thi Buoi, District 1
Ho Chi Minh City - VIETNAM

Labels: acne, architecture, beauty, blackhead, cosmetic products, essential oils, facial, L'Apothiquaire, luxurious, Mac Thi Buoi, massage, natural, review, saigon, skin, spa, treatment, whitehead

Meeting Michelle Phan and some crazy camera whoring




Thursday, 2 August 2012 @ 10:57


Photos in minutes. Tuesday was a great opportunity for me to meet Michelle Phan, a Youtube star/makeup guru that I have been following since 2008. And boy was the place crowded with fans. There were some that were so impolite that the literally tried to squeeze through me and my friends like wtf, calm down. When we met her face to face, we realized that she was my height - petite haha. Her hair looks better in real life than in cameras - very silky instead of the dull/dry looks we sometimes get in her videos. After that, it was dinner and back to Nina's house for some crazy camera whoring!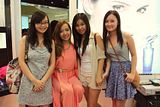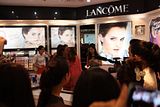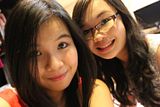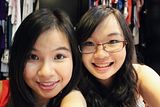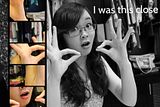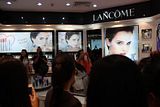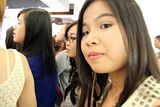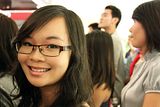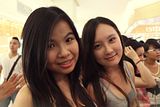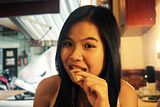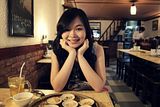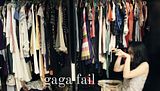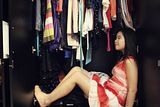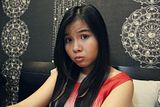 Labels: beauty, camerawhoring, fun, lancome, makeup, makeup guru, meet and greet, michelle phan, parkson, random, saigon, vietnam, youtube
Few large celebrity scandals in a week? Give me a break.
Sunday, 29 July 2012 @ 18:21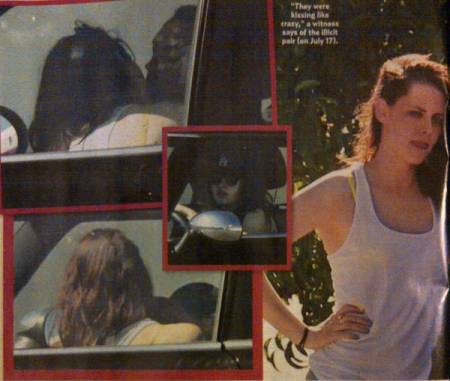 So I was just surfing the internet as usual when I stumbled upon a trending article on twitter about Kristen Stewart's affair. And wow, it was definitely all over the internet after that. It caught me off-guard but I never took it as a surprise really. I mean, in so many photos her facial expressions never portrayed much affection towards Rob, well at least in the public eye. She broke up with her ex-ex for her now ex-boyfriend Rob. Plus, most of time, celebrity relationships end when their work/movie franchise together ends. It is very rare for such relationships to last a life time. So let's just leave it there and move on. And being a hypocrite for one minute: the fact that she held Rob's hat when she was caught cheating made me *smh*. Like really? *facepalm* Surely the wrong OOTD.




And just when I thought this was the news of the week, we move on to the K-pop world where two more news shocked fans and netizens. First one was Nichkhun's DUI car accident. I think at this time, both parties should not take advantages of 2PM' fame.After all, Nichkhun is still a human under Korean law and whatever legal actions need to be done, have to be done. At the same time, the public needs honesty from the media/witnesses/motorcyclist because groundless rumors equate to hungry attention seekers and as a reader, I don't need more fuel in a raging fire. But then again, the media loves to exploit to keep those money rolling!!




And to top that off, the recent alleged "cat fight" between the group members of T-ara had many eyebrows raising. We don't know the full story yet so I don't think it's necessary to point fingers at anybody. Looking it at another point of view, shouldn't Eunjung receive the same treatment during their Lovey Dovey's promotion when she had a pretty bad injury? I mean I understand where all of these frustrations are coming from but it is not a very respectful idea for the members to bad-mouth others. I don't blame them though because after all their management agency force them to compete with one another. Not living in dorms, only meeting with each other 3 times a week, CEO adding/kicking out/punishing members if they don't meet expectations, I am really starting to question the continuing existence of slave contracts for idols in this industry. Afterschool's ex member Bekah once tweeted about the harsh criticism one would receive if performance was not up to standards. TVXQ suing case was an obvious example. Kpopstar Hunt season 1 turned me off completely due to its continuous lashing criticism from the judges week to week and contestants being forced to follow scripts to evoke a more "competitive" atmosphere. The battle of fitness and survival...within a band...oh the irony.

<center>But this is just one opinion from me after all. What are yours?</center>

Labels: 2PM, affair, car accident, cat fight, cheat, end, gossips, hwayoung, July, Kpop, kristen stewart, nichkhun, rob pattinson, rumours, scandals, t-ara, tweets

A day at Nina's




Friday, 27 July 2012 @ 17:05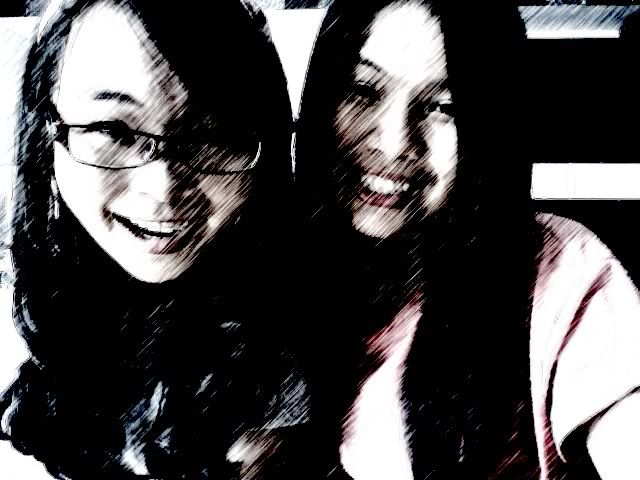 It was a Girl's Day Out for the both of us! Had a great time bonding with one another and to catch up with the latest news since obviously a turtle is too slow to know everything. Ha !

After spending much of the whole morning editing the summer trip video with her, we finally got ourselves out of the house and headed for Japanese food across the street. They were middle-class types of restaurants with great food but I found that the price was a little eye-popping.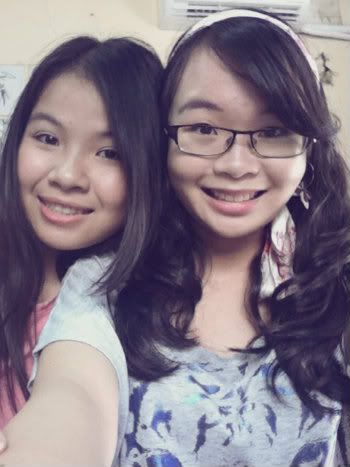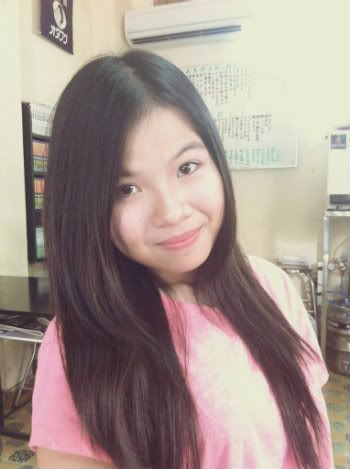 A little cam-whoring during our wait for the arrival of our food.



The gyozas were rich in flavor and texture. The softness of the skin complimented the bursting fillings. Also, they were not drenched in oil so a huge plus.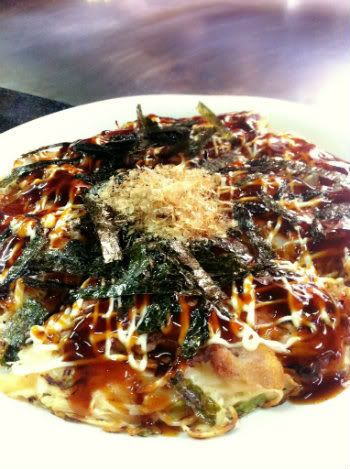 The mixed Japanese Pancake (Okonomiyaki) was great too. A lot of ingredients (pork, seafood, vegetables) but they all came together nicely. At first when the owner literally smothered the whole pancake with mayonnaise and okonomiyaki sauce, I was a little doubtful about the taste. However, the first bite proved me wrong. Everything about it was so vibrant and flavorful.

A video we did during a noon break. Weird girls *I know*.

After that we headed for a manicure near Nina's home. The price was pretty decent too given the fact that it was around the city center with a fully air-conditioned space. Both of us had gross nails but that was history when the clippers started clipping. Treatment, cuticle care, filing, base coat and it was time for nail polish.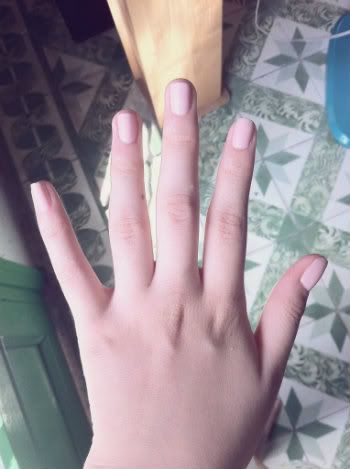 My manicurist recommended me to go for a nude opaque pink color that replicates and enhances the color of my nails. We tested it out on my pinky finger and it was definitely a youthful shade. It suited my skin tone well so I immediately agree.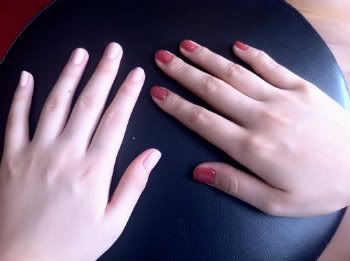 On the other hand, poor Nina was in her picky mode. She wanted a nude color too but could not find the perfect shade for both her personality and skin tone. At a point she decided to go with my color too but in the end, this chic red won her heart.



After that it was...bikini hunting time ahahaha! It was definitely not an easy task since we literally fingered through all the racks at both Vincom and Parkson departmental stores. Finally I got this Aquamarine blue with white polka dots and red straps halter bikini.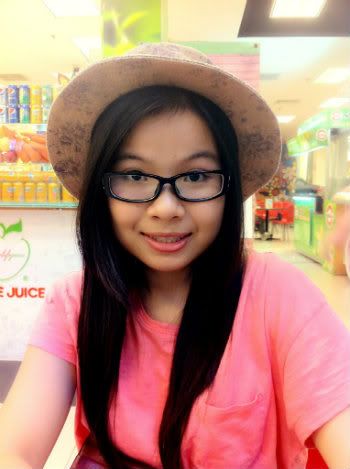 Had a strawberry smoothie break!



I don't think I'll ever buy their smoothies again - staff are unfriendly and the smoothie tasted like condensed milk with extra sugar.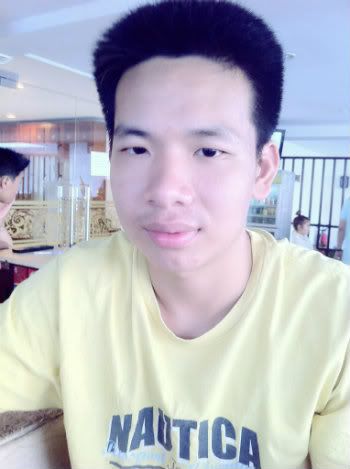 Made our way to Rex Hotel to meet Khiem, who was believed to be taking a break after a workout/swim.



It is ironic how these two are best friends yet they do rabbit signs to one another.

And that summed up our day! *woots*





Labels: beauty, besties, BFFs, bikini, blogger, food, fun, girls, hangout, japanese, manicure, shopping, summer

Lindsay & Cole - Wild Horses




@ 10:00


Magnificent piece. Cole never fail to impress me each week with his techniques, versatility and expressions.
And for a moment I forgot that Lindsay was a ballroom dancer.






Labels: beautiful, cole, cole horibe, contemporary, dance, horibe, lindsay arnold, so you think you can dance, sytycd, wild horses

Weekend Haul




Tuesday, 24 July 2012 @ 11:49


A couple of things I randomly picked up on a Sunday's twilight.


Apparently Accessorize was having its summer final clearance sales and I freaked out because discounts went up to 70%. I got this clip for 50K with an original price of 179K. It's so cute - love the color!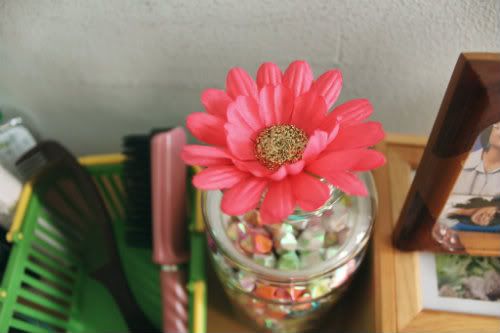 Plus it could be a decoration alongside with my jar of stars and other knick knacks!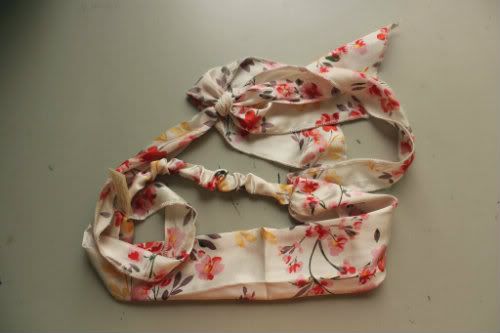 I also got this fabric headband. It is pretty on its own but now I am wondering how should I color coordinate it with my clothes. It definitely works for blue denims/casuals/white tees but I don't know about dresses...Either way 300+K to 110K - SO DEFINITELY A GOOD DEAL.



Also dropped by my all time favorite body care store The Body Shop to pick up the Rainforest Moisture Conditioner since I now have vulnerable chemically treated hair. Oh the sacrifices for beauty.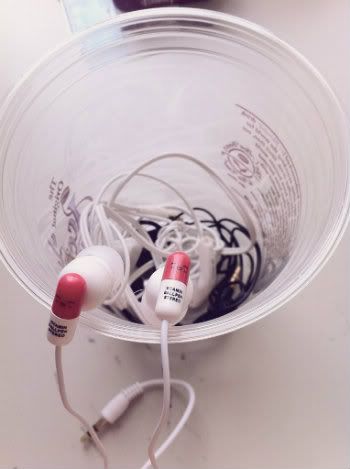 Speaking of which while I was in Hanoi few weeks ago, I got this super kawaii vitamin pill earphone. I totally agree with their concept: music is a supplement for the soul.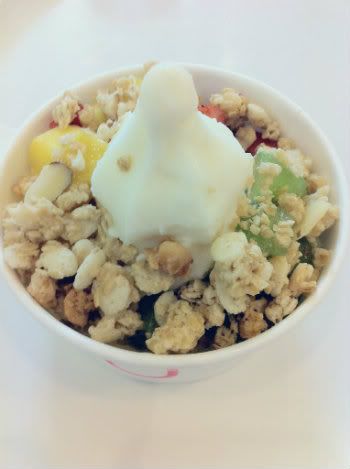 And of course how could I not end my Sunday afternoons with some sort of glutton indulgence. Sweet frozen yogurt with kiwi, strawberry, mango and granola. Yum.







Labels: accessories, beauty, buys, care, cosmetics, cute, hair, haul, kawaii, products, shopping, snack, sunday, sweet earphone, weekend, yogen fruz, yogurt